The ten-day Teacher Fellowship Program commenced from 15th January to 25th January in Sera Mey, Bylakuppe and the fellowship currently supports the cohort of 12 laity participants and all of whom are active science teachers in different monastic setting.
The fellowship intends to support these teachers in their efforts to take the lead in advancing education. Through this project, the participants are inspired to rethink the possibilities of teaching and learning in their classrooms by attending classes taught by renowned teachers from different places.
---
2023-2024 Fellows
Samdup Dolma – Jangchup Choeling Nunnery, Mundgod
Tashi Lhamo – Drepung Loseling, Mundgod
Dhundup Wangmo – Drepung Loseling, Mundgod
Tenzin Tenkyong – Sera Mey, Bylakuppe
Chemi Dorjee – Sera Mey, Bylakuppe
Tenzin Sonam – Tashi Lhunpo, Bylakuppe
Ngawang Jorgyal – Gaden Shartse,Mundgod
Dorjee Sangpo – Gaden Shartse,Mundgod
Tenzin Phuntsok – Sera Jey, Bylakuppe
Tenzin Jangchup – Sera Jey, Bylakuppe
Tenzin Tsondue – Rato Monastery, Mundgod
Tenzin Ngodup – Ladakh
Winter Meeting
Sera Mey Science Center
January 15 to 25, 2023
Faculty – Mentor:
Jamyang Gyaltsen –  An education specialist
---
Faculty: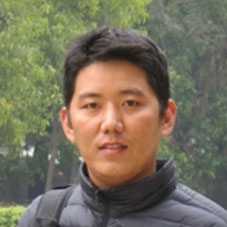 Jamyang Gyaltsen
An education specialist
Jamyang Gyaltsen is an Education Specialist with more than 15 years of experience working as science teacher, teacher trainer, educational project coordinator and educational administrator. After completing his M.Sc. in Chemistry and B.Ed. from MSU, Baroda, he furthered pursued Masters in Science Education from Columbia University, NY and M.Phil. in Educational Leadership from the University of Cambridge in UK. He also cofounded Manjushri Educational Services, an NGO based in Dharamsala working towards improving early childhood care in the Tibetan community.